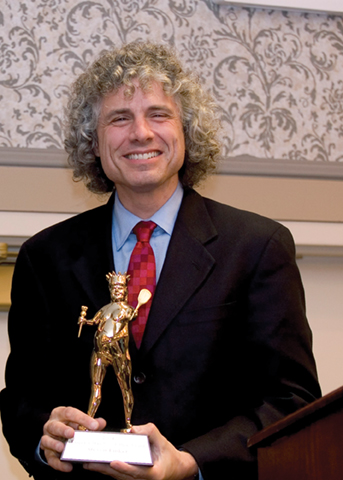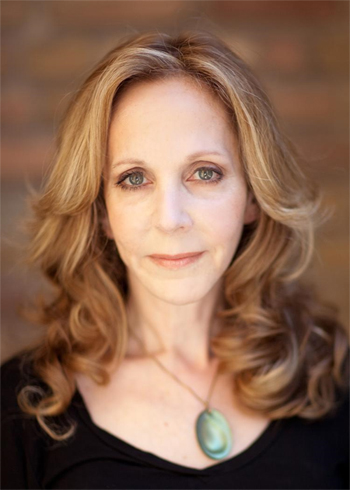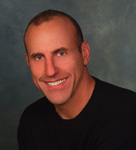 ---


Announcing 34th Annual FFRF Convention!
Save this date on your calendar!
Weekend of October 7-9, 2011
Marriott Hartford Downtown
200 Columbus Blvd
Hartford, Connecticut
***STOP THE PRESS! Hotel convention rate extends to Thursday, Sept. 15. Reserve rooms now!***
Student registration (w/ ID) is now free. (Does not include room, meals or Mark Twain tour).
Students: 4 to a room is only $40 a night.
The Foundation's 34th annual convention is set for Hartford, Conn., at the Marriott Hartford Down­town on the weekend of Oct. 7-9, 2011.
"We chose Hartford for East Coast convenience and  so that members might have a chance to tour the fascinating Victorian house that Mark Twain built, which is now a museum," said Annie Laurie Gaylor, FFRF co-president.
The free Hartford Star Shuttle connects the Connecticut Convention Center (across the street from the hotel) and riverfront with other downtown hotels, restaurants, shops and attractions.
A major attraction not on the shuttle route is the Mark Twain House and Museum. If enough convention-goers sign up (check registration form), FFRF will reserve the Twain Home and Museum for a staggered group tour on the afternoon of Friday, Oct. 7, before the convention opens.
Other Hartford attractions are Katherine Hepburn's gravesite, at Cedar Hill Cemetery, and the Harriet Beecher Stowe house.
Newest announced speakers, Harvard's evolutionary biologist and bestselling author Steven Pinker, who will speak on Friday night. Pinker will be on hand to sign his newest book, out in time for the convention, The Better Angels of Our Nature: Why Violence Declined. Pinker has previously won an Emperor Has No Clothes Award and is an honorary director of FFRF. Also just announced, Dylan Galos, a graduate student whose "I can be good without God" offering in FFRF's Out of the Closet billboard campaign in Columbus was censored twice before finding a safe home! Dylan will receive a $1,000 student activist award in the Saturday morning program.
 Broadway composer Charles Strouse!! The man who wrote the music to the musicals Annie and Bye Bye Birdie and many other beloved songs will accept FFRF's "Emperor Has No Clothes" award. He is a life-long atheist who has not hesitated to "tell it like it is" regarding religion.
Rebecca Newberger Goldstein, author of 36 Arguments For the Existence of God: A Work of Fiction, will be named Freethought Heroine 2011. Her speech is titled "36 (Bad) Arguments For the Existence of God."
Professor Jerry Coyne will accept FFRF's Emperor Has No Clothes Award at the convention. Coyne, a professor in the Department of Ecology and Evolution at the University of Chicago, is author of the 2009 book, Why Evolution is True. His plain-spoken column, "Science and religion aren't friends," appeared in USA Today in October 2010, in which he wrote:
"Science and faith are fundamentally incompatible, and for precisely the same reason that irrationality and rationality are incompatible. They are different forms of inquiry, with only one, science, equipped to find real truth. And while they may have a dialogue, it's not a constructive one. Science helps religion only by disproving its claims, while religion has nothing to add to science."
Joseph Taylor, (known as "Ojo" Taylor) is a songwriter, pianist and producer for the top-of-the-charts Christian rock group Undercover. He is the founder and general manager of Brainstorm Artists International / Innocent Media, a production company and record label distributed by Sony Music and Word Records and distributed all over the world. Joe has produced albums for Grammy and Dove award-winning groups. Now a professor of music at James Madison University, Joe will talk about his deconversion from Christian entertainer to nonbelieving educator.
Also receiving awards will be two FFRF activists. Steve Trunk, an FFRF Board and Lifetime Member, will receive the Atheist in Foxhole Award as plaintiff in a lawsuit in which the 9th Circuit U.S. Court of Appeals in January declared the Mount Soledad cross in San Diego unconstitutional.
Mitch Kahle, founder of Hawaii Citizens for the Separation of State and Church, will be named Freethinker of the Year for persuading the Hawaii Senate in January to drop prayers to open legislative sessions. Kahle, a longtime FFRF supporter, was roughed up by Senate security for protesting prayers. (For more details on the activists' achievements, see State/Church Bulletin starting on page 6.)
The convention will open formally on Friday night with speeches and a celebratory des­­­­­­­­sert reception, continue through Saturday and conclude by noon Sunday morning after membership and Board of Director meetings. To tour the Twain house, plan your itinerary to make time on Friday afternoon.
FFRF group rates at the Marriott Hartford Downtown, 200 Columbus Blvd., Hartford, Conn., are $159 plus tax, single, double, triple or quadruple. Reserve your rooms directly by requesting "Freedom From Religion Foundation" Group Block by calling toll-free to 866-373-9806.
Rooms for FFRF conventions always go fast, so plan ahead to avoid disappointment. Rooms are held until Sept. 15 unless filled before then. Head's up: There are no shuttles from the airport. Taxi rides from airport to hotel typically run $36 to $44, so try to share. FFRF decreased its convention registration rates accordingly. Parking is $19 daily/$23 valet. Union Station is less than a mile from the hotel.
To register for the convention (only $50 per member, $55 per spouse or companion accompanying member, $95 for non-member).
The optional Saturday Non-Prayer Breakfast, $25 (including 21% gratuity and 6% tax), features scrambled eggs, applewood bacon, roasted potatoes, Parmesan-crusted tomato, juice and hot beverages. A vegetarian option substitutes fruit for bacon. Chef's choice vegan and gluten-free are also available.
Dinner, $45, is Andora chicken served with greens and mozzarella, rolls, coffee/tea, starch, and chocolate truffle cake.
Vegetarian includes all of above, but the entrée is vegetable strudel (grilled vegetables in a puff pastry). Chef's choice vegan and gluten-free options are likewise available for dinner.
Reserve spot now for Twain group tour
Hartford, Conn., is home to the Mark Twain House and Museum. Samuel Langhorne Clemens commissioned architect Edward Tuckerman Potter to design the 11,500-square-foot Victorian home. It was completed in 1874, and the family lived there until 1891. It has 25 rooms on three floors. The family contracted with Tiffany & Co. to decorate the walls and ceilings. It was ultra-modern for its day, was heated via ductwork, lighted with gas and had seven bathrooms with hot and cold running water and flush toilets. Clemens installed an early model of the telephone in 1878.
In 2003, the Mark Twain Museum Center opened with permanent and rotating exhibits, including a Ken Burns mini-documentary on Twain. The Murasaki Café offers Japanese cuisine from 11:30 a.m. to 4 p.m. Monday through Saturday.
The Twain House and Museum will close for FFRF-only guided tours Friday, Oct. 7 (11:30 a.m. to last guided tour at 4:30 p.m.). Admission to the house is by guided tour only (approximately 45 minutes) and is limited to 16 persons per tour. The self-guided tour of the museum usually takes viewers an hour to 90 minutes.
A group tour, including cost of the FFRF-hired shuttle, would be less than the usual fee of $16 per adult, $10 per child. The exact tour price will be announced after the Twain House is reserved. The shuttle bus would depart from the hotel about every 15 minutes on a first-come, first-served basis.
If interested, please check the boxon the registration form to reserve tickets. FFRF will bill you separately for the tour once details are confirmed.